Breathing new life into
a century old art form...
M's Jemz provides a vast variety of contemporary quilling in all shapes, sizes, and price points. I try to keep up with the trends and offer something for everyone. Customs are always welcome.'
What the hell is quilling?
Quilling, also known as paper filigree, is the art of creating decorative designs using thin strips of paper that are rolled, shaped, and glued together to form a design. It has been around for hundreds of years and has been used to decorate everything from greeting cards and picture frames to boxes and even furniture. The art of quilling requires patience, precision, and creativity, and can result in intricate, three-dimensional designs that are both beautiful and eye-catching.
With the necessary tools in hand, I began rolling the strips of colored paper one by one. Taking inspiration from my grandmother's garden, the tiny paper spirals soon began to take the shape of daffodils, irises and bleeding hearts. A couple hours and a few paper cuts later, my first quilling design was planted on a 2-by-2-inch canvas and appropriately named "Betty's Garden."
In the months that followed, as my colored paper collection grew, so did the variety of my designs. In addition to flowers, I began quilling hummingbirds, butterflies, landscapes, the state of Michigan and more.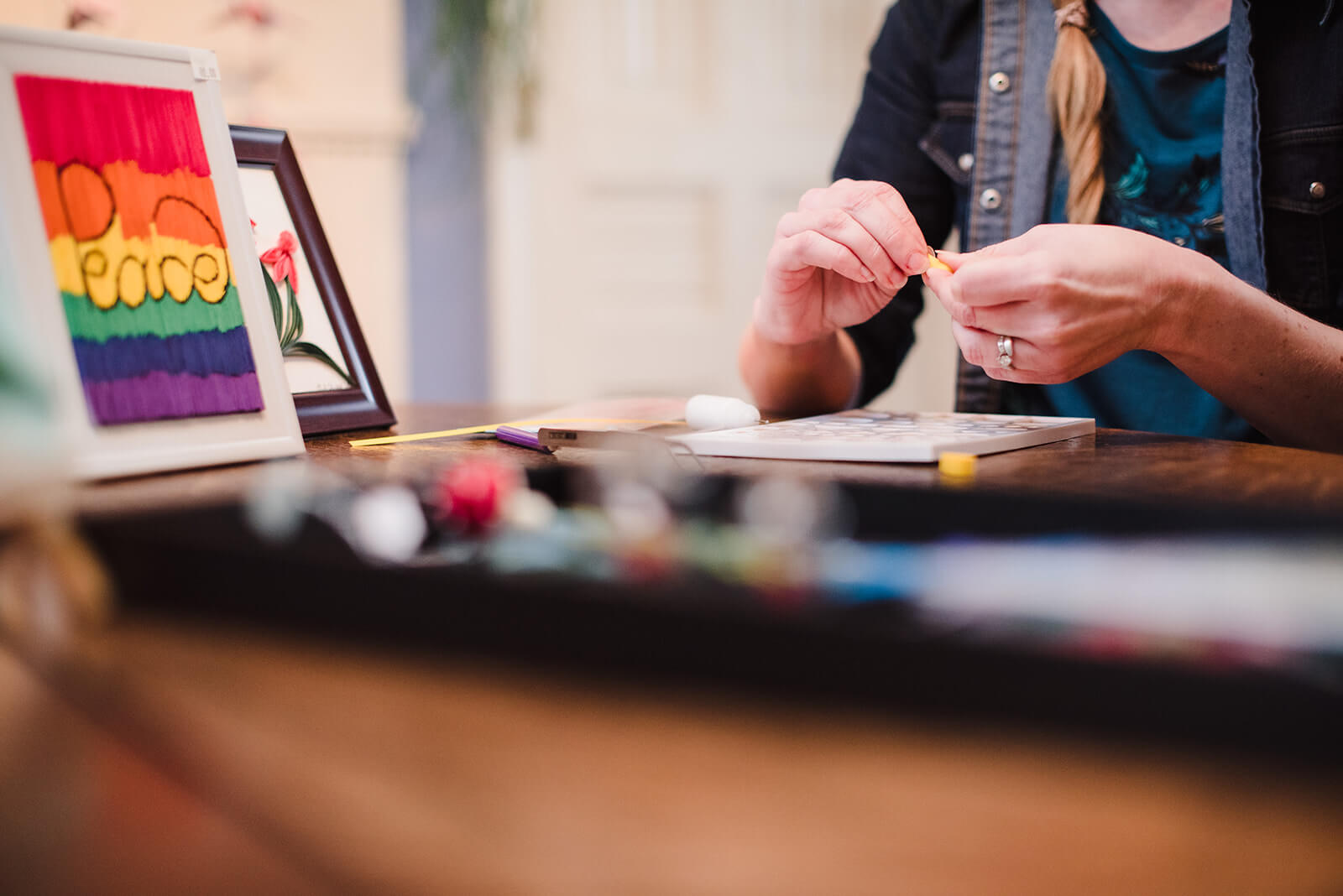 It's not awkward to talk about yourself, right?
I had recently given birth to my daughter and needed to find something to fill my quiet, creative time while she napped. I began folding paper cranes — thousands of them — but wasn't really sure what I was going to use them for. One day I had an idea to add my leftover beads and turn them into mobiles. My passion for paper crafts sort of snowballed from there.
While on Facebook one afternoon, an advertisement for a quilling kit caught my eye. Although I wasn't entirely sure what the craft entailed, my birthday was right around the corner, and I shared the gift idea with my husband. A few days later, even though I may not have realized it at the time, my destiny was delivered to my doorstep.
I look at the world in a different way now — it's all about shapes. I'll come upon a leaf or a sailboat floating in the water and think to myself, 'I can quill that.'
My art work has been featured in Michiana Life magazine, and recently received an honorable mention in a national juried art exhibit at South Haven Center for the Arts.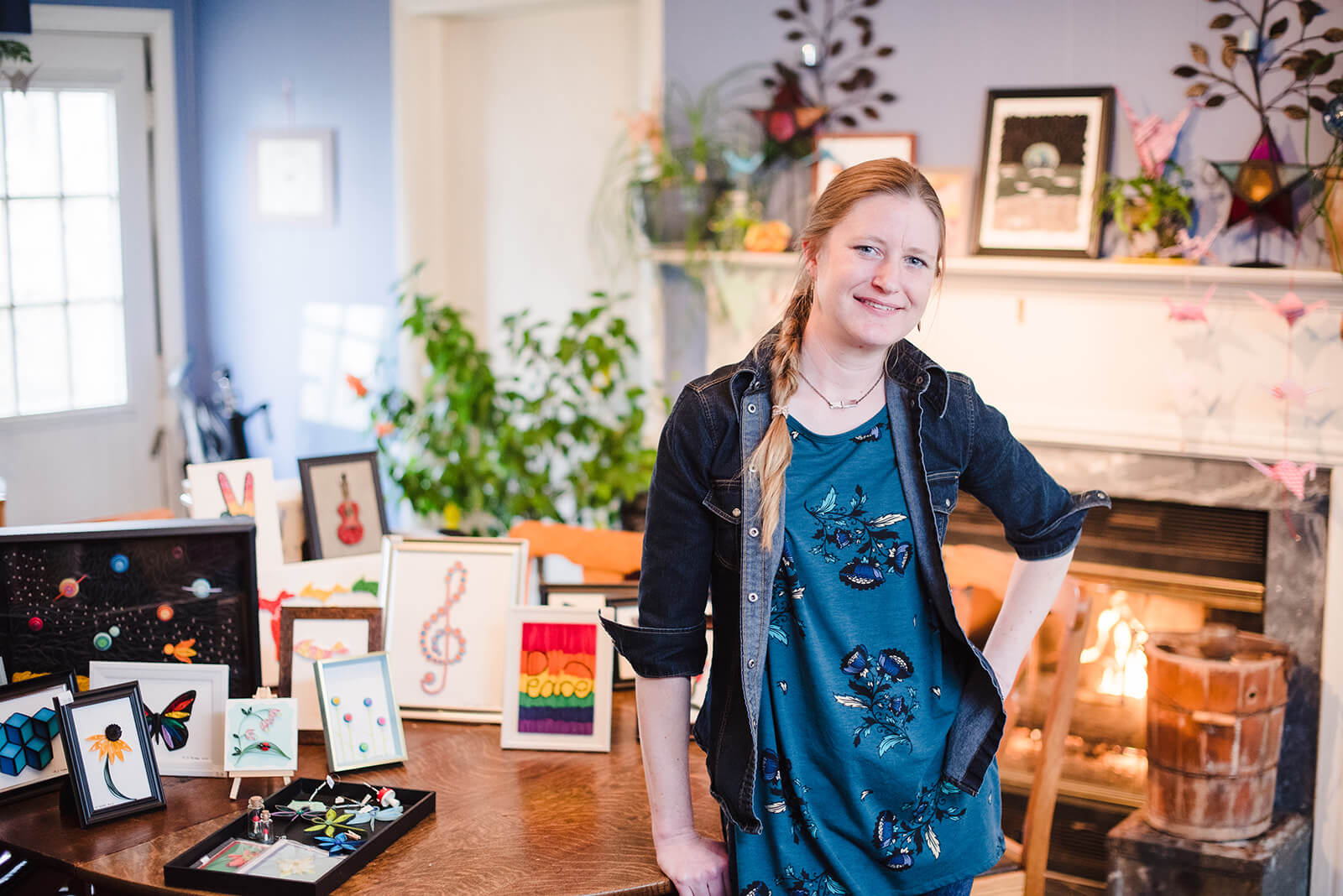 Yeah right, as recent as the last website update...
Born and raised on the lake in beautiful Saint Joseph Michigan has been quite the inspiration to me and my art work. Quilling the state of Michigan is my favorite thing to do.
Come see the latest and greatest pieces I have to offer!
You can always find me selling my quilling on the bluff , Krasl, South Haven Center for the Arts, and different changing locations all over town.
Let me know what I can do for you!
In addition to quilling custom orders, my artwork can also be found at the Krasl Art Center and various local craft fairs and artisan markets. Send me a message and let me know how I can help!